Image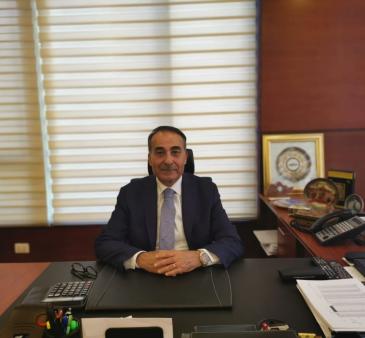 Dear Partners and Clients,

Since our inception in 2006, and up to the year of 2020 we have grown and developed at an unprecedented yet steady pace with some extraordinary leaps, as we positioned PDS as one of the most reliable pharmaceutical drug stores across Jordan. 
Every journey starts and uses different means to reach a planned end. Patients are our end. Professional Drug Store (PDS) is a national biopharmaceutical patient-centric company focused on improving patients' lives, as evidenced through 14 years of continuously exceeding customer expectations in identifying, acquiring, commercializing, distributing and delivering meaningful products that address unmet medical needs, PDS has developed a solid foundation in the pharmaceutical supply chain, franchising, medical and technology industries. 
    

The Market Challenges and Opportunities
Despite the challenges we have endured in the past year, we believe that 2020 brought and will continue to bring unexpected and paramount challenges. The slowdown in economic growth, the global pressures on both business and families, the expanded supervision for medical insurance as well as the increase in labor costs coupled with the scarcity of resources and huge increase in demand faced with limited and non-existing supply, have put tremendous pressure on the development of the pharmaceutical industry. However, opportunities are often generated in a complicated situation. The health industry is the only available key to resolve this pandemic.
 
Our Strategy and Objectives
Implementing the Medical + Medicine Business model
This strategy was the basis of PDS since its inception and has proven to be effective. PDS will continue focusing on providing quality medical services and helping people become healthier in addition to the medicine distribution. At PDS, we are initiating and meticulously following the practice of transforming our business model from a product-based to a customer-focused experience, as our proven way to launch our pharmaceutical products. Starting with the customer is our drive. By addressing pain points along patient and prescriber journeys, we can increase customer satisfaction, improve adherence, and boost revenues. As complexity increases in the pharma market and competition intensifies in areas such as oncology and immunology, optimizing the customer experience becomes even more important. A "one size fits all" approach to launch will no longer work, thus, specializing and putting the customer needs first is the key to our success. 

We firmly believe that PDS has stayed abreast of the trends in quality medical services and has launched a solid strategy in advance of 2020.  The coming years are full of challenges and opportunities and we are confident that we have built a solid foundation for PDS' business development to take off.

On behalf of Professional Drug Store, I would like to express my sincere gratitude to our customers and partners for your trust in us and for your continuous support, to the board members, management team and staff for your commitment in the past years.


Dr. Ahmad Dabajah
Chairman and Chief Executive Officer
Professional Drug Store (PDS)