Since our inception in 2006, PDS Pharmaceuticals' initial sole focus was on Julphar products, resulting in unparalleled business growth and vast expansion for them. As part of our motto to always strive for excellence, we are focusing on specific disease areas to offer our maximum commitment and the best results for PDS' partners and patients. We have and are relentlessly working on expanding our knowledge and extensive coverage to extend our diverse portfolio of products in our existing, as well as expanding and new therapeutic areas of focus: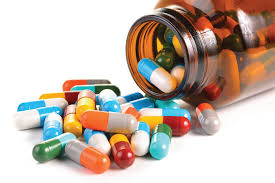 •    General Medicine.
•    Oncology.
•    Hematology (Immunotherapy). 
•    Nephrology (Dialysis & Transplant).
•    Nutraceutical & Dietary Supplements.
Today, we are focusing on distributing and marketing quality Pharmaceutical Products, commercial products in therapeutic areas, as well as Cosmeceuticals to best cater for our patients diversified health and beauty needs and wants.